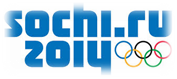 Ben Tudhope became Australia's youngest ever Winter Paralympian  when he raced in the Snowboard Cross at the Sochi Winter Paralympic Games.
Ben, who turned 14 last December was born with cerebral palsy hemiplegia and started snowboarding only 5 years ago. Ben is the youngest ever athlete from any nation in the Sochi Games.
Snowboard Cross is an extreme race in which a group of snowboarders (typically 4 or 6) race through turns, jumps, rollers and drops at crazy speeds.
If you saw any of the Sochi Games the Snowboard Cross was the event Alex "Chumpy" Pullin was racing in. Snowboard Cross is incredibly fast and unpredictable and it is a huge achievement for Ben to represent Australia.
If you were able to make our Art Show last year you may have met Ben who was one of our doormen that evening.
Ben is a sensational young man and we wanted to share with you his achievement in becoming the youngest ever Australian Winter Paralympian.
Look out for Ben at XGames 2016 –  http://espn.go.com/video/clip?id=espn:14685219